Russell Mathis's Testimony: Breaking the Bonds of Pornography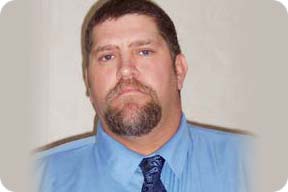 Hi, my name is Russell Mathis and I was not brought up in church. The last time I can remember being in church was when I was very young. I wasn't brought up in a bad or violent home, just a home that wasn't Christ centered. I had a loving upbringing, surrounded by a loving family, but I see now that a loving family can keep you out of Heaven if it is not a Christ loving, Christ centered, God honoring family.
I fell quickly into the lure of pornography at an early age and allowed my life to become completely saturated by it, so much so that it was like a cancer that was deeply rooted into my very fiber and it wasn't until I was saved and became a child of God that the bonds of pornography were broken. I credit it all to Jesus Christ, my Lord & Savior; He is the one who delivered me from the addiction(s) that once controlled me and I am now completely devoted to serving Him. I was called by the Lord at the age of 37 to teach others what the Word of God says about this dangerous disease.
The Lord also cleansed me from the addictions of smoking, drinking and swearing. I give God all the Glory, for it is nothing that I have done but only what He has done within me.
Psalms 51:10-13 10) Create in me a clean heart, O God; and renew a right spirit within me.
11) Cast me not away from thy presence; and take not thy holy spirit from me.
12) Restore unto me the joy of thy salvation; and uphold me with thy free spirit.
13) Then will I teach transgressors thy ways; and sinners shall be converted unto thee.

Tweet
---
Critical Questions
How can I be saved?
How can I know God?
How can I become a Christian?