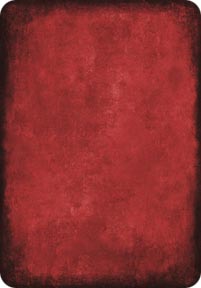 About Washed Red
We are a group of people whose lives have been radically and wonderfully changed by Jesus Christ. Because of our love to Him and to the people in this world, we have put this website together to share the life-changing message of how Jesus Christ died on the cross to forgive and transform sinful people.
One of the last things Jesus told his followers was "Go into all the world and preach the good news to all creation" (Mark 16:15). It is a privilege to serve the God of the universe in our mission to follow those words. Life is short and we know that everyone will either go to Heaven or Hell for eternity when they die. The reality of that fact overflows our hearts into action to tell the world about the good news about Jesus Christ to as many people as possible.
Please pray that this site brings people all over the world to turn from their sins and trust in Jesus Christ as their Lord and Savior. Beyond that we hope this message changes the lives of people all over the world who are lost, hurting, and trapped in sinful behavior. All glory and honor are appropriately given to God. Thank you for visiting and we pray your life would be used to bring God glory.
To read our core beliefs, please read our Statement of Faith.
Significance Of The Name Washed Red
If you are wondering about the name "Washed Red", please see below a few of the many Bible verses that explain the significance:
"But God showed his great love for us by sending Christ to die for us while we were still sinners. And since we have been made right in God's sight by the blood of Christ, he will certainly save us from God's condemnation." (Romans 5:8-9)
"To Him (Jesus) who loved us and washed us from our sins in His own blood, and has made us kings and priests to His God and Father, to Him be glory and dominion forever and ever. Amen." (Revelation 1:5-6)
"Without the shedding of blood there is no forgiveness." (Hebrews 9:22)
"In Him (Jesus) we have redemption through His blood, the forgiveness of sins, in accordance with the riches of God's grace." (Ephesians 1:7)
Have You Been Washed Red?
Your eternal destiny rests on that question. It is clear in the Bible that the only thing that can wash away your sins is the blood of Jesus Christ. Without your sins washed away (forgiven), you cannot enter Heaven no matter how good you are. God is perfectly holy (1 Samuel 2:2) and will not allow sin into Heaven (Romans 3:23). Only through Jesus can you be saved from your sin (Acts 4:12). Please think about this carefully today because you never know how long you will live.
If you would like to be forgiven for your sins and go to Heaven when you die, please read how can I be saved?.