Michael's Story: Works Don't Work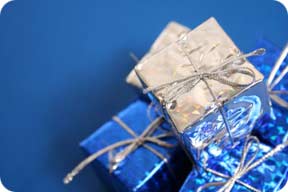 Before "the beginning," before the "foundation of the world," God chose me.
Yet, for the first 26 years of my life, I rejected Him; I didn't know it at the time, but I lived at enmity with God.
I was raised in a loving family in Massachusetts; we went to church; I attended Christian education classes; I sometimes read the Bible; and I was taught to pray. Unfortunately, I understood close to nothing.
So, by age 13, I began searching for something that I could understand, and throughout my teenage years I spent more and more time involved in alcohol, drugs, sexual immorality, and crime.
At age 17, I graduated from high school, and went to college, where I joined a fraternity filled with young men just like me. Within a few years I was selling drugs in order to support my daily alcohol and drug habits. Simply put: I was out of control.
But God, I think, intervened, with two warnings.
That is, I had two "life changing" experiences:
First, during a drug deal that went very wrong, I got the intense fear of possible imminent physical death.
Second, I had a horrendous dream that I still can't forget. I woke up, covered in sweat. It was as if I caught a glimpse of eternal, spiritual death, and I was terrified.
To a degree, I got the message: that I was a complete mess, and that I needed to clean up my act.
The problem was that by then, I was a Deist. My "god" transcended all things and was impersonal. So, as far as I was concerned, the person who was going to clean me up, was me.
So I began to work, and I worked hard, to become "good."
Over the next six years:
I cleaned up my physical appearance and my language;
I managed to stop getting drunk and using drugs;
I got married;
We had our first son;
I received a doctorate;
I started working for Exxon down in Texas;
We lived in a really nice apartment;
Etc. Etc. Etc.
From a secular perspective, all of my hard work paid off. I had "it all."
The problem was this: I was miserable, bitter, and just plain angry.
You see, the more I changed all of the "external" things about myself, the more I exposed the "inner man," which by then I came to realize was horribly vile. I came to learn a hard truth: "Works don't work."
I didn't know it at the time, but I was stuck in Romans 7
For what I am doing, I do not understand. For what I will to do, that I do not practice; but what I hate, that I do.
O wretched man that I am! Who will deliver me from this body of death?
Well, as far as I knew, the answer to that question was: "No-one."
At that time, my wife Cris and I were invited to an inter-denominational church called Calvary Chapel. They met in a community center, and as far as I knew they were a bunch of whacko's, but Cris wanted to go, so we went.
It was late summer in Texas, and the pastor of that church was studying the Gospel of John. That day, he gave about a 1 hour exegetical sermon based on John 12; entitled "The Triumphal Entry into Jerusalem."
Prior to that day, whenever I went to a church or tried to read the Bible, I understood nothing. As Paul wrote in 1 Corinthians 2:14
"But the natural man does not receive the things of the Spirit of God, for they are foolishness to him; nor can he know them, because they are spiritually discerned."
So, during that sermon, the good Lord poured out the light, and for the first time in my life, I "tasted the heavenly gift," and I believed.
Three things stood out during that sermon that had profound significance to me:
The crowds cried out "Hosanna!"

Save NOW! The crowds were desperate for deliverance, like me, and they expected Jesus to save them.

On the first day of the week, the 10th day of Nisan, Jesus rode into Jerusalem on a donkey's colt.

The crowds shouted, "Blessed is He who comes in the name of the Lord! The King of Israel."

In fulfillment of Zechariah's prophecy, Jesus rode on a colt, symbolically, as the King of Peace.

Also, on this day, the people were choosing lambs to sacrifice for the Passover, according to the law of Moses, in order to commemorate their deliverance from the judgment of God on the nation of Egypt. The blood of the lamb, spread on the doorposts of their homes, protected them from the penalty of death.

Jesus was the Lamb of God who takes away the sin of the world.

All of the events in this week were revealed hundreds of years earlier to the people of Israel through the Scriptures.

The prophet Jeremiah wrote:

"Behold the days are coming, says the Lord, when I will make a new covenant with the houses of Israel and Judah ... not according to the old covenant that they broke ..."

The prophet Isaiah declared:

"But He was wounded for our transgressions, He was bruised for our iniquities; the chastisement for our peace was upon Him, and by His stripes we are healed."

The prophet Daniel even stated when, to the day, Christ would be revealed:

"Know therefore and understand, that from the going forth of the command to restore and build Jerusalem until Messiah the Prince, there shall be seven weeks and sixty-two weeks; the street shall be built again, and the wall, even in troublesome times. And after sixty-two weeks, Messiah shall be cut off, but not for Himself."
Wow. Though I was an enemy of God, He offered through His work to reconcile me to Himself through the death of His Son, and, much more, through reconciliation with Him, to save me through His life.
As one who invested 6 years to discover that "Works don't Work" I finally understood the gospel:
"For by grace I could be saved through faith, and that NOT of myself; it is the gift of God, NOT OF WORKS."
Well, soon thereafter, I gave my life to the Lord, and with my son Nicholas, then 3.5 years old (amidst a few puzzled neighbors) as my witness, I baptized myself in the swimming pool at our apartment complex.
I was born again.
And then life began to change.
There was a hunger to read Scripture and fellowship with other believers.
I had a desire to serve and financially support the body of Christ.
And, simply, I wanted to become more like Jesus.
God revealed Himself to my wife Cris and me at about the same time, so that we never had to struggle with being "unequally yoked."
Since that time, the Lord has been actively working in and through our lives.
All praise and thanks be offered to Him, who alone is worthy!
Tweet
---
Critical Questions
Am I good enough to get into Heaven?
What is the purpose of my life?
What is the gospel?